Stopcocks Women Plumbers
The world's only national company of women plumbers and heating engineers
"Excellent service and great value. Will use again. Thanks"
Abby, Todmorden 
"Vikki from Stopcocks Women Plumbers very knowledgeable and helpful.
Fixed leak created by male plumber when fitting new sink last year."
Rose, Bromley
"Nikki is really thorough and excellent, and good company too"
Olivia, S. London
"For an expert job and value for money, this could not be beaten"
Derek, Todmorden
"Please convey our Thanks to Alice for a job well done"
Mary, St Albans
"I cannot express how much of a difference it makes having a woman, rather than a man in my home to carry out this sort of work."
Emma, Cardiff
"Marvellous, thank you"
Rita, London
"I am grateful for the excellent service that I have received – thank you"
Katie, Harpenden
"Thanks for doing such a great job with the radiator."
Jenna, Hebden Bridge
"Thank you and Kellie so much"
Katie, Edinburgh
"As usual, Alice was exemplary in providing her customer service. It is so reassuring to have such an excellent plumber. She certainly helped to calm my nerves!"
Gail, N.London
"Many thanks. It was a very pleasant visit / service!"
Dyi, S.E. London
"Another great job done by Alice. Many thanks"
Barbara, Ilford
"Thank you. A pleasure to work with trades women!"
Virginie, SW London
"Thanks so much to the speedy and efficient Catherine, much appreciated!"
Angharad, Todmorden
"I'm pleased with the new tap that Vicky installed quickly and neatly. Based on this experience, I will certainly contact the RTW again for other work"
Marion, Beckenham
"Kerry was prompt, incredibly thorough and explained everything carefully. Brilliant service all the way around!"
Anna, Manchester
"Katie was brilliant. I will certainly use you again when I need a tradeswoman. I was thrilled with her professionalism, timekeeping and expertise."
Anita, Stockport
"Very satisfied – work done very promptly and efficiently and she also sorted out my stop cock."
Jane, Cardiff
Our Vision and Mission
We believe that as a plumbing and heating company we're unique.
Established in 1990, Stopcocks have always put the needs of the customer first.
I want to hire a female plumber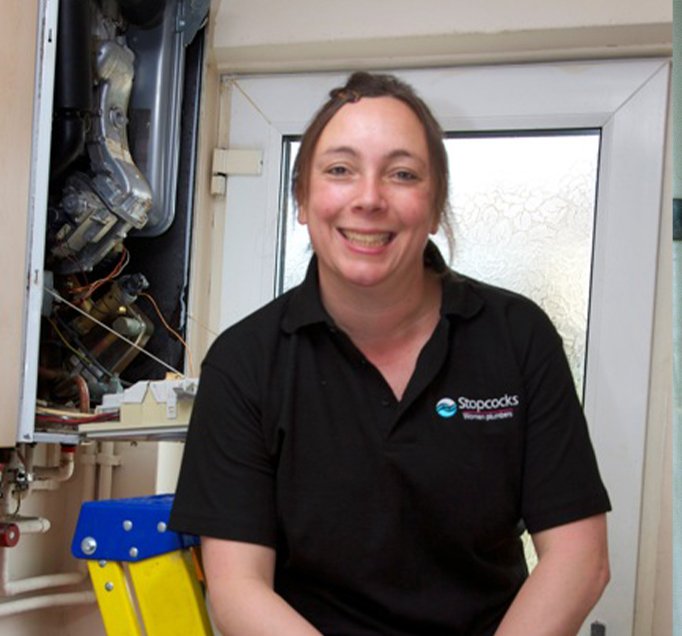 I want to become a franchisee
Our aim is to make your life easier
Our mission is to connect fully trained, highly competent female plumbers with those requiring their services throughout the U.K.

There are moments in your life when you make a decision fairly casually and then later look back and get to say "thank GOD I did so and so…" or "what if we hadn't…"
Finding your company is SO one of those moments. You sent us Debbie (as you know!) who could not have been sweeter, more committed to solving our problem or more wonderful than if you'd sent baby Jesus.
From the moment she arrived I knew we were in good hands and – and this is the really important thing – we knew we could trust her.
She went the extra mile for us when the thingee didn't fit the other thingee (stop me if I'm getting too technical), she called the company, didn't give up when they said the part didn't exist but instead found it on line and took the trouble to email me the appropriate link. All this would make her an excellent ambassador for your company in itself, but she was so much more than that: she brought sunshine and positivity into our already very happy home and made it all the better for her presence. By her third visit I was really looking forward to her coming, just for the energy she brings with her.
So thank you; a HUGE thank you, from both me and Jo.
Not only will we recommend you, I'm really looking forward to someone asking if we "know a decent plumber", as folks do from time to time.
Do we know a decent plumber…!
With much love,
Martin
HOW IT WORKS
A Simple Process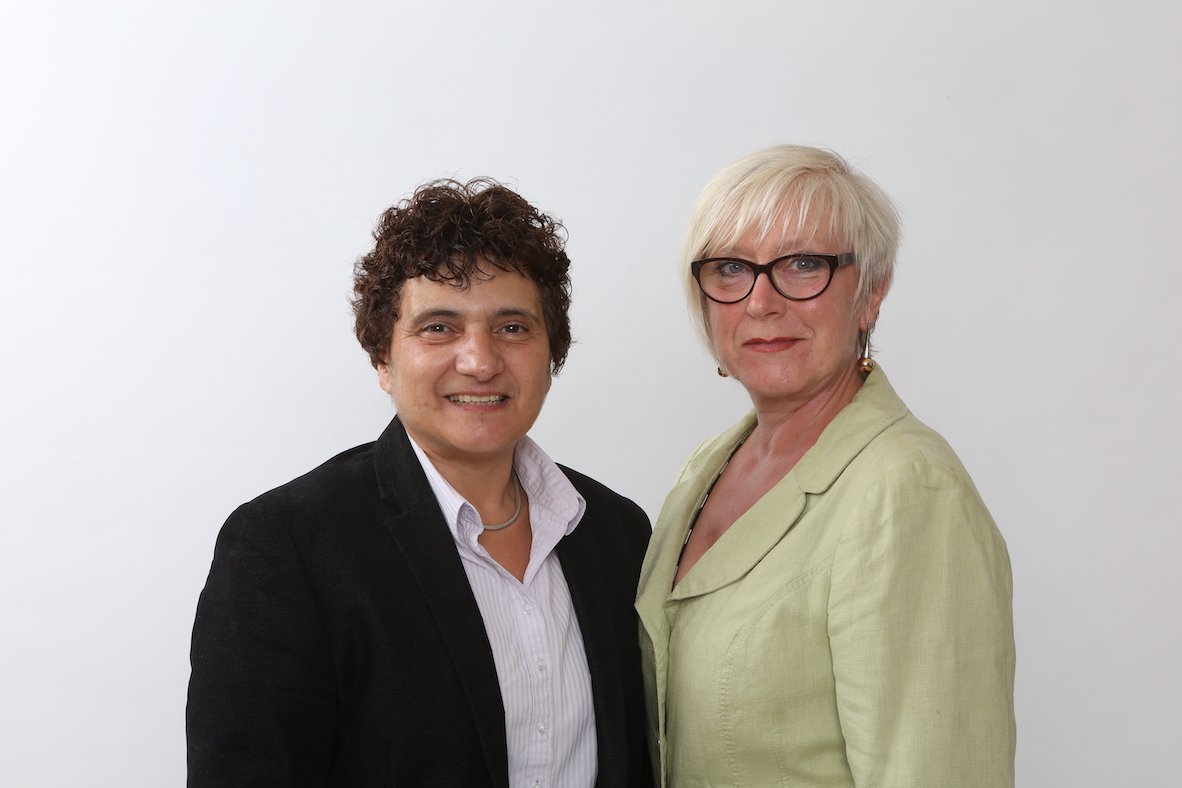 Join the Stopcocks team
Gain control of your career with the security of a tried and tested  business incubator from Stopcocks Women Plumbers.
Experienced mentors always on-hand
We will let our track record do the talking
Stopcocks has grown from one woman and her vision into a national company showcasing excellent women plumbers.
We have created standards so that you can choose a someone who really cares about you, your home and your time.
ROI
1000s
Of satisfied customers
Happy Customers
98%
Would recommend Stopcocks
Experience
30+ years
Of industry experience
Incubated businesses
 40+
Throughout the
United Kingdom

Thanks to Stopcocks I've tackled complex jobs I wouldn't have the confidence to, let alone, that I'd feel able to complete successfully.
The mentoring is meticulous.
One can only say it's the best move I've made in my life!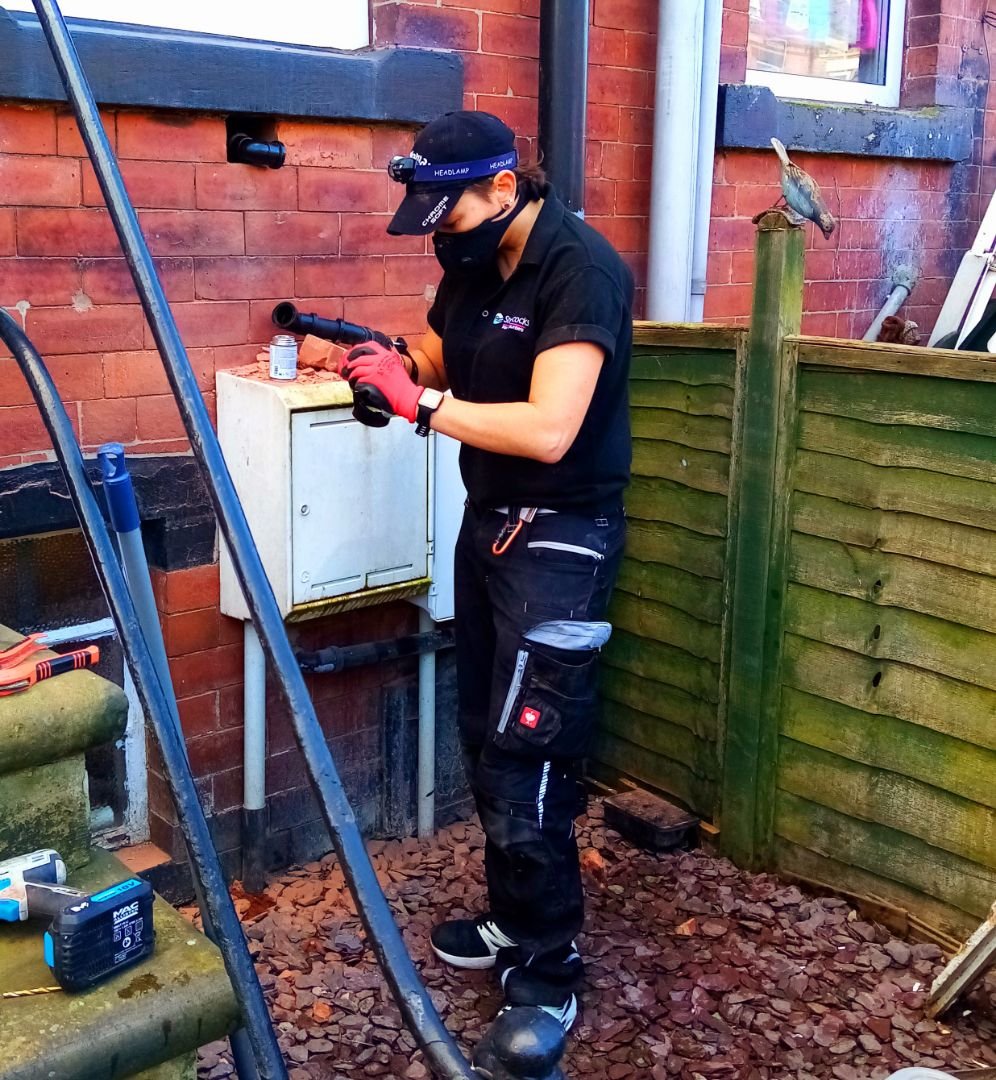 How can better diversity and inclusion help the plumbing and heating industry improve its mental health?
Our Industry Hangs In The Balance  What can be done to achieve balance in an overwhelmingly unbalanced industry?There's no way in any universe that what we have in skilled trades now could be described as "in balance".  The proportion of women is around 6% where we're...
Patryk runs a removals and storage company called Removals & Storage Experts based in London. As the effects of global warming continue to cause havoc in different parts of the world, governments are pushing for more environmentally friendly systems in both...
Connecting female plumbers with clients
Whether you're looking for a female plumber to help with your next project, or are interested in become a Stopcocks Woman Plumber, please get in touch with us today.